After nearly a year of discussions, predictions and tons of rumors, the McGregor vs Mayweather fight is a reality.  The fight, which many are calling the biggest boxing match in history, is officially set to take place on August 26th at the T-Mobile Arena in Las Vegas;  but while the thrill and excitement are on the rise, there are many questions and doubts surrounding this match.
Can Connor beat Floyd? What would happen if Conor losses the match? Are we going to witness an upset? We have some free betting advise for all boxing fans looking to get a straight answer to these questions.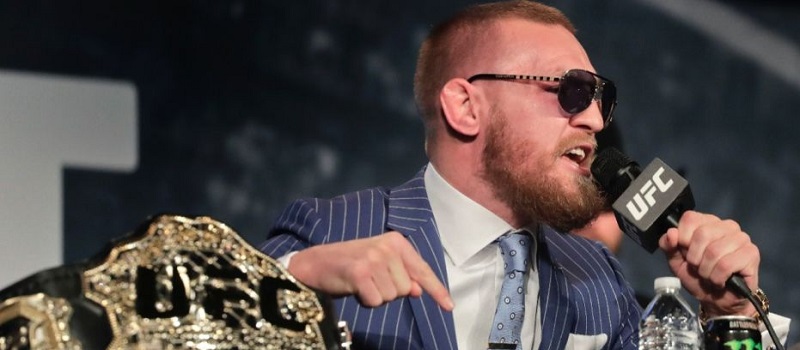 McGregor is not known for his boxing, but will take on the best boxer on the planet in Floyd Mayweather. Mayweather is a massive favorite in the betting lines for this fight, but in the end, regardless of the result of this fight, both of these men are going to make a ton of money off this. The pay-per-view numbers for this fight are going to be records, and the arena in Las Vegas is going to be bonkers. Let's take a look at Top 6 reason why the 29-year old MMA wonder has ZERO chance of beating Floyd Mayweather.
McGregor has never really trained as a boxer.
While Conor McGregor may be in as good of shape as any boxer in the history of the sport, it's a different game with different rules. Training to fight for a MMA event as opposed to training for a boxing match are different things. Mayweather has been boxing all his life. It's like trying to beat LeBron James in a 1 on 1 match while training to hit fastballs all your life.
The fight is scheduled to be 12 rounds.
Now, granted, many do not think McGregor has a chance to make it 12 rounds, but MMA fights are five rounds as most. Most of his bouts do not go past the second round. There is a huge difference in this, and with it being his first time – no way he can get over that.
Other GREAT boxers have no chance against Mayweather.
Floyd Mayweather has made a lot of really good boxers look really silly. Now, a guy that isn't used to it is going to take a crack.
McGregor is going to have to get used to the different gloves.
When Conor McGregor fights in the Mixed Martial Arts world, he wears gloves that are no more than 5 ounces. For the boxing match coming up in late August – the gloves he will wear will be nearly 10 ounces. That's a huge difference.
The difference in scoring is really different between Mixed Martial Arts and Boxing is pretty significant.
McGregor is not allowed to make any kind of MMA moves in the match against Mayweather. One of his favorite go-to moves is kicking away an opponent to keep distance, which gives time for next move. That won't happen here.
Mayweather has never lost, and has no real intention of letting someone come into his ring and do so.
And we have all seen Floyd Mayweather when he is bound and determined. Good luck.
While there might be a long list of reasons why Conor McGregor can bear Floyd Mayweather, it's hard to picture an scenario where he comes of this fight holding the victory. MMA fans may not agree, but we will eventually analyze the reasons why Mayweather isn't gonna win this fight and the potential impact that would have on his boxing career.  Best of luck with any and all your Mayweather vs. McGregor betting! Enjoy!